3 Ways to Use Wearable Technology on Business Trips
<![CDATA[If you're in the market for a smartwatch or fitness tracker, here are three ways that you can use your wearable device on business trips.]]>
Wearable gadgets have made a big splash since they debuted just a few years ago, and they have potential to change business trips for corporate travelers.
A recent study from Business Insider Intelligence estimated that 33 million wearable technology deviceswill be sold in 2015 and the market for these gadgets will grow at a compound annual rate of 35 percent through 2019.
If you're in the market for a smartwatch or fitness tracker, here are three ways that you can use your wearable device on business trips.
"Never miss a meeting with the help of your smartwatch."
1. Stay on Schedule
If you're raptly reviewing business documents, it's easy to lose track of time. However, you certainly don't want to be late for an important meeting or your airport pickup service. You may set an alert on your phone to remind you when it's time for your next meeting or receive an SMS from your tech-enabled car service provider letting you know that they are on the way and on location, but what if your cell is stashed in your briefcase? This problem can be avoided if you sync your smartwatch with your phone's alerts. This way, even if your phone is on silent or at the bottom of your bag, you'll still get the alert and be able to stick to your schedule.
2. Stay Healthy
A productive business trip can quickly go south if you catch a stomach bug or cold. That's why experts recommend road warriors take a number of preventative steps to stay in good health while they're on the road.
Your wearable fitness tracker can help keep you on the straight and narrow by monitoring your water consumption, nutrient intake and activity levels. Many devices can be programmed with set goals and help you make healthy decisions throughout your trip.
Another way to avoid germs is to choose a clean black car service instead of using public transportation.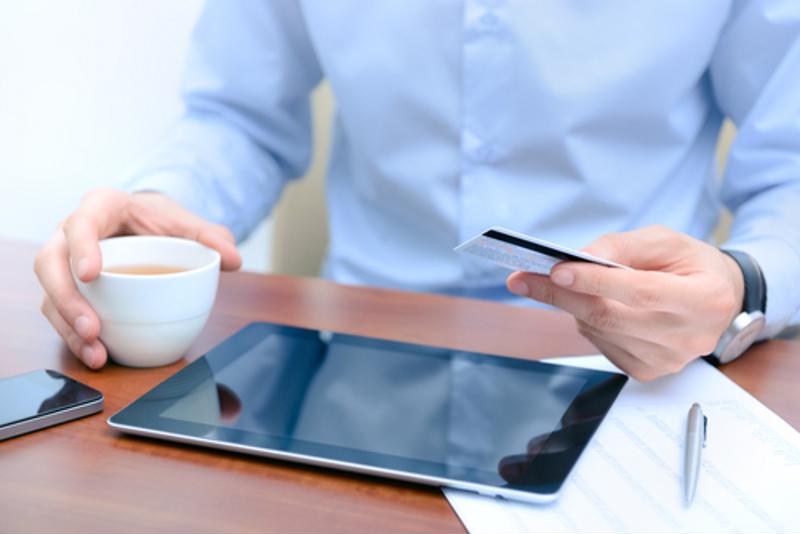 3. Pay on the Go
Instead of rifling through your wallet in search of your business credit card, you may soon be able to pay vendors with a quick flash of your wrist. While some vendors like GroundLink car service store your payment information during the booking process for a seamless exit at the end of a ride, there are certainly times when you need to make purchases on the go. Gadgets like the new Apple Watch are enabled with mobile payment technology, and they can help busy business travelers speed through transactions without compromising data security. This means that you'll be able to grab a water at the airport, purchase an extra toothbrush at the hotel or buy a cup of coffee before your morning meeting in a flash. Isn't technology great?