Popular Landmarks in the U.S.
<![CDATA[]]>
There are so many popular landmarks in the U.S. that everyone should try to visit at least once in their lifetime. Trying to fit any or all of these on a visit to or around the U.S. would provide an amazing viewpoint into the fascinating architecture that has been created as well as the natural wonders that exist in the country. While we don't wait to limit anyone on their visit to the U.S., here are some of our most favorite landmarks:
Empire State Building – New York, New York
The iconic image of New York City, the Empire State Building, completed in 1931 and designed in the Art Deco style, provides breathtaking views of the city from its observation decks. Once the tallest building in the world, it is often featured in movies and television and is a must-see if you're in the Big Apple.
National Mall and Memorials – Washington, D.C.
The Washington, D.C. landscape is filled with museums and national memorials, commemorating the most famous leaders of the U.S. as well the fallen members of the military, wars, and more. With free admission to almost all Smithsonian museums, visitors can spend days strolling from the Washington Monumentdown the Mall to the U.S. Capitol building and visiting the many possibilities available along the way.
Willis Tower/SkyDeck – Chicago, Illinois
Once known as the Sears Tower, the Willis Tower was the tallest building in the world upon its completion 1973 for twenty five years. Its observation deck is one of Chicago's most popular tourist destinations, and now, visitors can venture onto the SkyDeck and its "Ledge", offering a fully glass enclosed walkway that goes out four feet from the observation deck, and providing views to four states (on good days!).
Grand Canyon National Park – Arizona
Grand Canyon National Park is a must-see for visitors to the western part of the U.S. Visitors often visit its South and North Rims for spectacular views of the sunrise and the sunset on the unique red rocks and millions of years old geological formations. Hikers venture into the Canyon to truly take in its beautiful vistas. Others take donkey rides or adventure trips down the Colorado River. The Grand Canyon is not to be missed!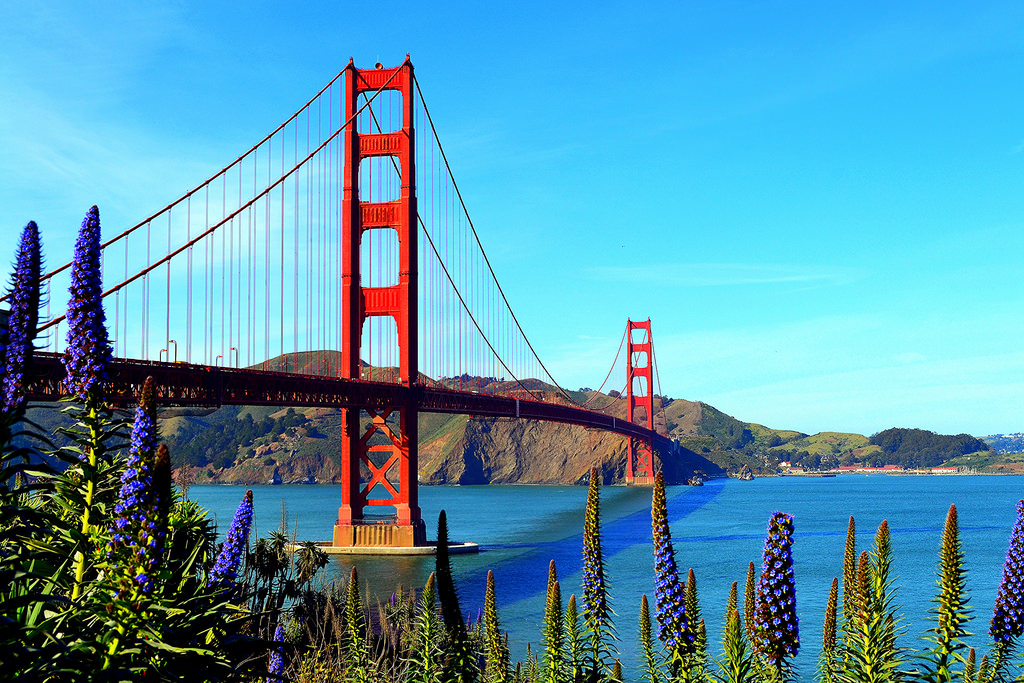 Golden Gate Bridge – San Francisco, California
A stunning example of a suspension bridge, the Golden Gate Bridge spans a one mile stretch from the San Francisco Bay to the Pacific Ocean, and is one of the most recognizable symbols of the U.S. Built in the Art Deco style, the bridge accommodates both vehicular traffic as well as bicyclists and pedestrians.
With any trip that you decide to undertake, don't go it alone. Book a ride with Groundlink, for safe, reliable, and exceptional quality.